Steel & Aluminium Fencing
Steel & Aluminium Fencing
At Singh Fabrications, we specialize in the manufacture and installation of both aluminium and steel fencing solutions. With over 30 years of experience, we have the capability to provide our clients with customized and high-quality fencing options that enhance the security and value of their residential or commercial properties. From aluminium fences and gates to steel fences and pool fencing, our team of experts can offer a comprehensive solution tailored to meet your specific needs and requirements. Our aluminium slat fencing manufacturers and steel fence specialists are available to guide you through the various options and provide a quote at your convenience.
We Provide the Best Service in the Industry​
Get a quote at your fingertips!  fill out a short form and our team will then provide you with a personalized quote quickly and easily.
Our Range of Steel & Aluminium Fencing
At Singh Fabrications, we understand that your property is more than just a building. It's your sanctuary, where you seek refuge from the world and make lasting memories with loved ones. We know how much it means to you, which is why we take pride in designing and installing fencing solutions that not only enhance the security and privacy of your estate but also add to its visual appeal.
Our steel fences are crafted with precision, tailored specifically to your unique requirements, and built to last. From multiple rail designs to intricate picket work and decorative features such as circles or spears, our fencing options are as varied as your imagination. We treat every steel fence post and panel with an anti-corrosion solution and coat them in a durable, color-fast powder finish that resists the elements and retains its luster for years to come.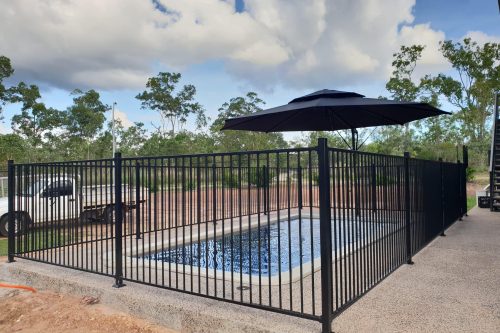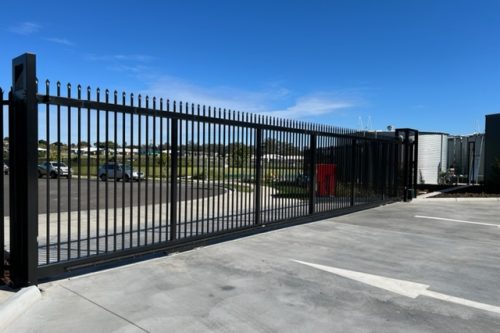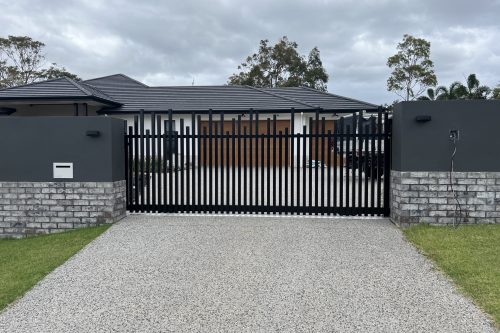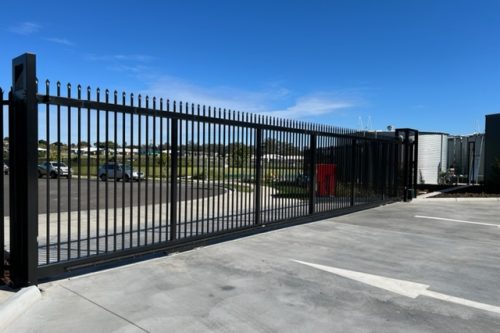 Schedule your consultation
Here, we gather and consolidate your creative vision, project outline, and desired timeline to launch your project with precision.
Site Visit
We undertake a comprehensive site survey to meticulously document all the critical aspects and dimensions.
Design
We present a refined conceptualization of your new design for consideration and approval.
Quotation
Your comprehensive quotation will be promptly developed and presented for your consideration!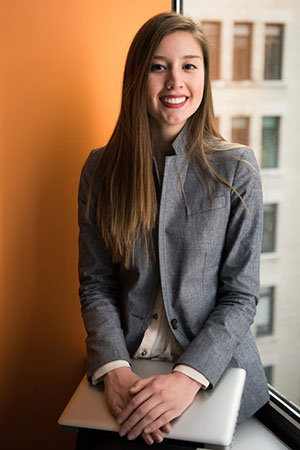 The Singh team did a fantastic job on our new front fence, the curved frame was custom built to suit the site and is a huge eye catcher. The fence and gates have lifted the presentation of our house enormously and we couldn't be happier!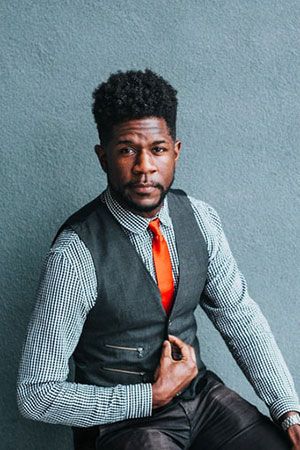 I have just had Singh Fabrications complete the front fence at my new home. The Fence was a white powder coated aluminium fence. The fabrication was excellent. They were always very polite, helpful with suggestions on the fence arrangement and very prompt with their service. The timing and delivery dates were always maintained, as promised, and they kept me informed of the progress of the fabrication of the fence. Extremely helpful and would recommend them!​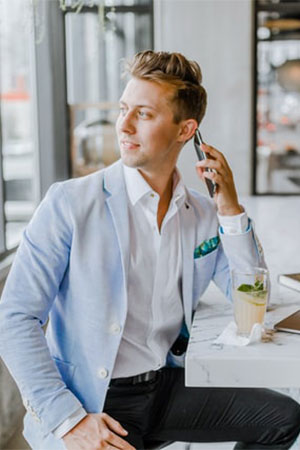 Singh Fabrications has done an absolutely great job on my balustrade. Quality and Price is excellent and also delivered on time as agreed. Highly recommend Singh Fabrication.
Contact Us Today for Quality Metal Fencing
At Singh Fabrication, we're committed to providing fencing solutions that not only meet your needs but exceed your expectations. With our comprehensive fencing services, you can protect what matters most, and elevate the aesthetic of your property to a whole new level. Choose Singh Fabrication and experience the power of our top-quality fencing solutions that are designed to safeguard your property and evoke a sense of pride and joy every time you step inside.
We Provide the Best Service in the Industry​
Get a quote at your fingertips!  fill out a short form and our team will then provide you with a personalized quote quickly and easily.