Balustrades are the type of fencing that can transform the appearance and functioning of any property. It is basically used on patios, decks, balconies, and stairs. As it is an important element of your property in terms of aesthetics and functionality, you should avoid common mistakes while choosing the best aluminum or steel balustrading.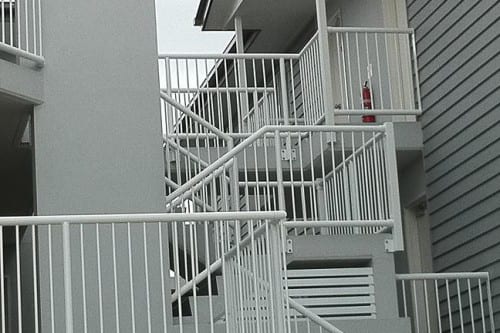 Below are the common mistakes to avoid while choosing balustrades;
Giving too much priority to aesthetics– Though the balustrades dramatically boost the aesthetical appeal of the property, choosing aesthetics over-functioning is not a good idea. Remember, the primary purpose of installing the balustrades is to add safety. Ensure you choose balustrades that act as a safety barrier for both your pets and children at home. In addition to this, make sure you choose aluminum balustrades with smaller gaps between their slats.
Picking the cheapest option– It is often said that "you get what you pay for". This is applicable to the balustrades as well. One thing you need to understand is that it is an expensive and long-term investment. It requires effort and enough time to install. That means it would be a waste of time, money, and effort if you choose the cheapest one. Therefore, always choose quality balustrades instead of going with the cheapest just to save a few dollars.
Choose to install DIY– It may seem a tempting idea to install balustrades DIY. But it is not recommended in any case because it requires structural certification and has strict installation requirements. The selection and installation must be carried out by professionals who are obliged to follow the strict installation requirements. You must have heard about stories where kids got injured because of broken balustrades. That's why DIY installation should be avoided, and ask the professional to get the installation task done for you.
Not considering maintenance costs– There is a reason why steel and aluminum balustrades are a popular option- they do not require intense maintenance. On the other hand, timber balustrades require costly maintenance because they are prone to wood worn. Therefore, while selecting the material for the balustrades, keep the maintenance cost in mind.
Ready to update your balustrades? Embrace Singh Fabrication.
Since balustrades are an expensive investment and involve effort and time, you don't want to commit such common mistakes. You can learn from these mistakes and make the right decision. One of the most popular fencing companies, Singh Fabrication, is right here to you assist you with the best steel and aluminum balustrades.