A close investigation of the latest building trends in Brisbane and Brisbane suburbs shows that aluminium fencing and automatic security gates are enjoying huge popularity. A key driving factor in the demand of aluminium fencing and automatic security gates is that aluminium fencing provides security without sacrificing style and fashion. Homeowners have become more security conscious and secure fencing is high on the priority list when choosing the right fencing for their home.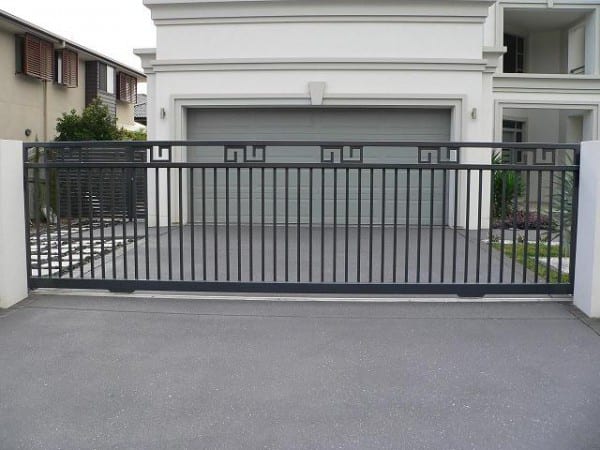 Sadly, security planning has become necessary in response to increased security breaches to our home. Gone are the days that it was safe to leave the children's bikes lying on the front lawn or the main reason for a fence was to keep children and animals in rather than keeping intruders out. Reality requires us to install strong, secure gates and fencing to our home.
A great security solution is to install strong and durable aluminium fencing to provide an effective, yet stylish barrier to the more private areas of our property. Aluminium fencing comes in a range of styles. Aluminium slat fencing can be either with a gap or no gap. There are a couple of different schools of thought about which style is best for security. One view is that is better to leave some gaps so that neighbours can see in and you can see out – immediately becoming aware of any unwanted visitors or activity. The other viewpoint is that no gap aluminium fencing prevents prying eyes from seeing in while at the same time providing maximum privacy. Both are valid security considerations and the choice of which type of security fencing is right for you will depend on your individual security requirements.
An added level of security is to install an automated gate. An automated gate means you don't need to leave the security of your car while arriving or departing from your home. It also means unwelcome visitors cannot simply open the gate and walk in. You have a higher level of control over who comes in and goes out which is the way it should be.
The good news is that you have a lot of choice when it comes to choosing stylish, secure aluminium fencing and automatic security gates. If a standard product does not meet your needs then you also have the option of having a custom made secure fencing system installed. The triple benefits of aluminium fencing, security, style and fashion, will ensure its popularity for many years to come and without a doubt, the peace of mind that comes from choosing aluminium security fencing and automatic gates will be well worth it!
More information:
Automatic Gates Brisbane
Aluminium Fencing
Security Fencing